I'm really not thinking of the Akron Film Festival as a part two to the Cleveland International Film Festival - they just happened close together. I'm glad I was able to make it up to the Akron Art Museum almost every night of the festival, because I saw some movies with great potential. And a few that were kind of not as cool. But mostly the former. The theatre was about twice as packed as this by Saturday.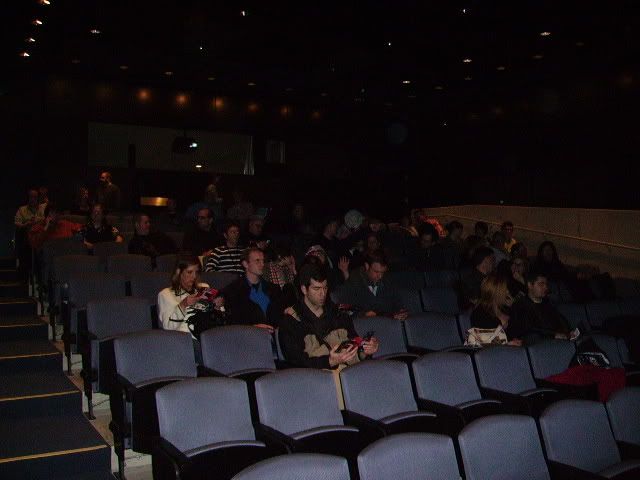 If there was any movie I caught this weekend that really needs to be seen, it's Sita Sings the Blues, directed by Nina Paley. The story is an animated version of the Indian epic Ramayana with ties to modern life and jazz music vocals by Annette Hanshaw. It sounds like a lot to go into one story, but it blends together so beautifully.
Probably the best part is that Paley is offering the movie for free viewing on the web site. Go check it out.
Last Son was Friday, which gave me some new facts about Superman's origin and development that I didn't already know. The movie wasn't badly put together, but as a documentary, it kept losing me.
I missed Saturday's feature, The Rock-a-fire Explosion, but I did see the animated shorts by Studio AKA. Their main short, Varmints, was beautiful and creative, but I think some of their real skill is shown off in the Love Sport shorts.
I want to post all of them on here, but that would just get ridiculous.
Also, look for A Practical Guide For Imaginary Friends. I saw that short twice this weekend and I still loved it.